Plumber Ascot Vale
Looking for a qualified and reliable plumber in the Ascot Vale area? Then make sure you contact the team here at My Plumber today.
We have years of industry experience behind us, and are passionate about providing our customers with a comprehensive and cost-effective plumbing service, with solutions suitable for both residential and commercial plumbing projects. No matter how large or demanding the job may be, customers can count on our plumbers to deliver a hassle-free and proven service that will leave them with noticeable and lasting results, as well as unbeatable value for money.
Whether you need help unblocking a toilet, are having trouble getting a leaking tap under control, or are worried that roots have infiltrated your pipes, My Plumber is the name to remember.
So when you want to work with the go-to local plumbers, make sure you give our team a call!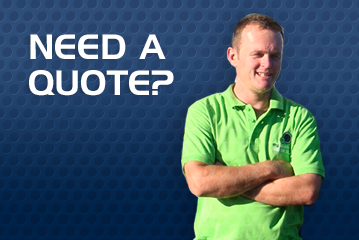 If you're looking for fast, reliable and fully guaranteed solutions to your plumbing problems, we'd be delighted to help! We specialise in efficiently and professionally solving all drainage, rainwater, hot water, gas.

Hot Water Services Ascot Vale
If you're sick of putting up with cold showers every morning or bad hot water pressure then make sure you turn to the experts here at My Plumber.
We are proud to be a go-to name for any and all hot water services in Ascot Vale and across the surrounding suburbs, with our team always working to provide customers with the high standards of workmanship and assistance that have become synonymous with our name.
Our team offers hot water systems repair, replacement, and maintenance solutions, as well as straightforward and simple installation services for all new units, getting them correctly connected without issue.
Call us today for more information, and make cold and uncomfortable morning showers a thing of the past.
Rainwater Tank Installers Ascot Vale
At My Plumber we are the trusted rainwater tank installers in and around Ascot Vale, with our team working to make sure all customers have the right tank fitted to suit their property and their daily water usage needs.
Not only do rainwater tanks help to reduce the strain on local stormwater drains, they are also an excellent source of water for washing clothes, flushing the toilet, and watering the garden. The My Plumber team will make sure that your rainwater tank is in the correct position to collect as much water runoff from your roof as possible.
For more information on our available installation services for rainwater storage and collection tanks, don't hesitate to give us a call today on 1300 003 121.