Plumber Yarraville
When they are in need of tried and tested services from a local plumber, Yarraville customers know to get in touch with the experienced team from My Plumber.
No matter how serious your plumbing problem might be you can be sure that the My Plumber team will be there to deliver a comprehensive and cost-effective service that will leave you with noticeable and lasting results. No job is too big or small for our team, as we help our customers with everything from fixing a leaking tap, replacing a burst pipe, or unblocking a toilet.
At My Plumber we offer both residential and commercial plumbing services, and take the time to work closely with each of our customers, allowing our plumbers to provide a more in-depth and professional service.
Contact us today to learn more.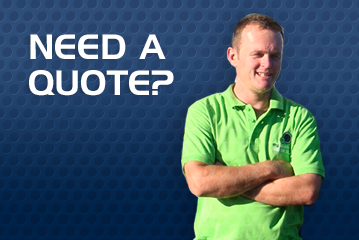 If you're looking for fast, reliable and fully guaranteed solutions to your plumbing problems, we'd be delighted to help! We specialise in efficiently and professionally solving all drainage, rainwater, hot water, gas.

Hot Water Services Yarraville
My Plumber is proud to be a sought-after name for any and all hot water services in Yarraville and throughout the surrounding suburbs.
We can deliver unbeatable hot water repair, maintenance, replacement, and installation solutions, making sure that our customers have the right system connected to their property to meet its daily hot water demands.
Thanks to our services you'll be able to make cold showers in the morning or weak hot water pressure a thing of the past, and enjoy the confidence of knowing your property's hot water unit is functioning safely and efficiently.
To learn more about the lasting advantages of our hot water services, or to arrange a visit from a member of the My Plumber team, simply give us a call today.
Rainwater Tank Installers Yarraville
Get the go-to rainwater tank installers across Yarraville on the job and contact the team here at My Plumber today!
Our team has years of combined experience in the local plumbing industry, and is passionate about helping our customers find a cost-effective and reliable alternative water source for their property. Water collected in these tanks can be used for everything from flushing the toilet and doing laundry, to watering the garden.
The My Plumber team will help you find the right collection tank for your property, and install it in the spot that will allow it to collect the maximum amount of rainwater runoff.
For more information on our rainwater storage tank installation services don't hesitate to call us on 1300 003 121.